THE STORMERS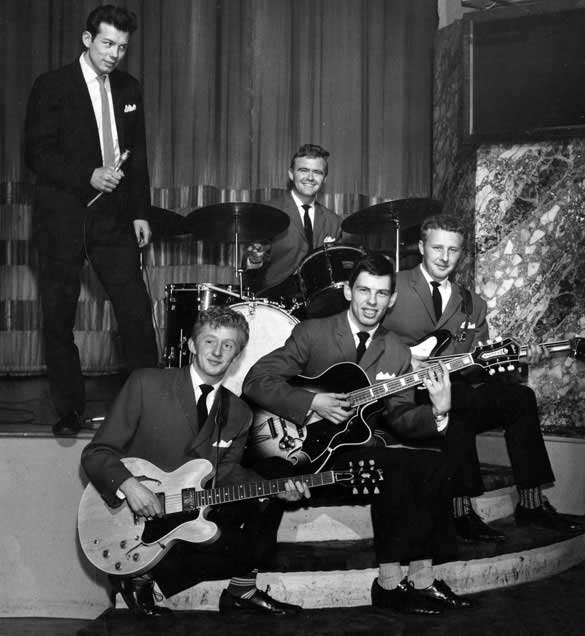 The Stormers - or Chet West and The Stormers - played around the Teesside area in the 1960's. The photograph above shows The Stormers, at Middlesbrough's Empire Continental, where they were booked for two weeks. The smart young man, in the suit at the back, is singer Lenny Radley who joined the group from the Billingham band The Travellers. Next to him is drummer Alan Richardson, from Darlington, who also played in The Fireballs. Frank Feeney is lower left with Brian Dixon and George Barker. Bart Bardsley, who was also a member of The Stormers, sang with the band at this venue for a week.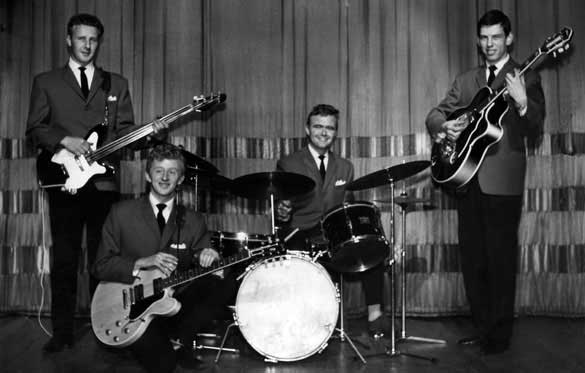 The Stormers also at the The Empire Continental, in Middlesbrough, was taken by the Phillipson Studio and shows George Barker on bass, Frank Feeney on guitar, Alan Richardson on drums and Brian Dixon on guitar.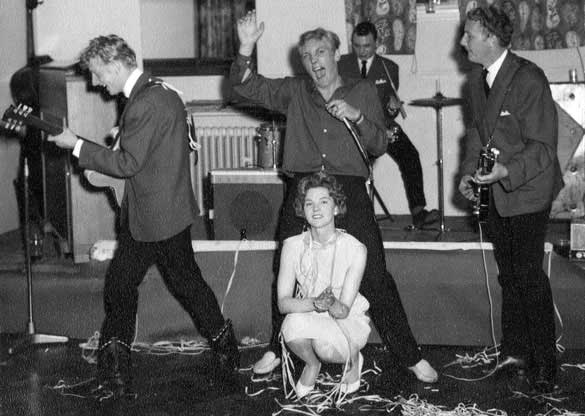 Chet West and the Stormers playing at a private party in Doncaster about 1962-ish. Frank Feeney is on guitar and wearing a smart pair of cowboy boots, Chet West is the vocalist, Maxie Temple on drums with George Barker on bass. And the lady at the front? Her party probably!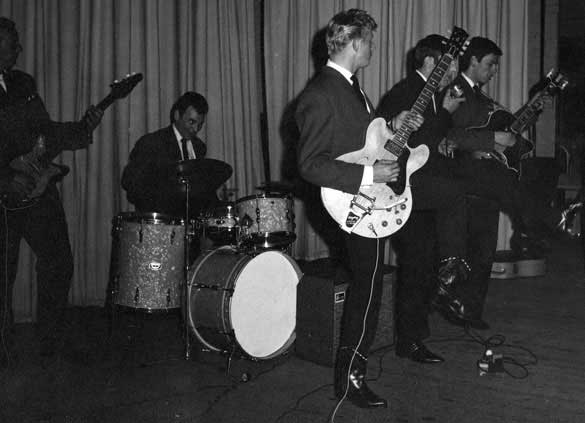 Chet West & The Stormers with George Barker bass, Maxie Temple on drums, Frank Feeney on guitar, Chet West is on vocals with Brian Dixon on guitar. This was taken during the early 1960's.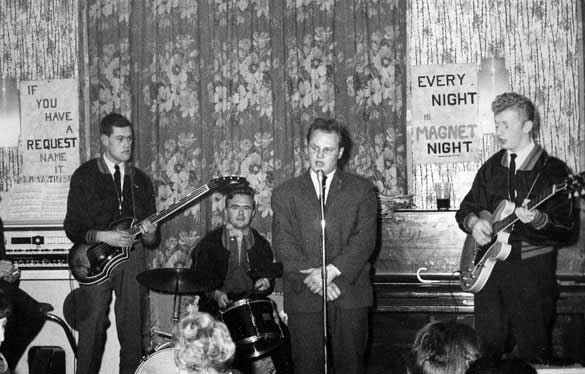 The Stormers in the late 1960's, taken at The Magnet Hotel in Grangetown, with Peter Martin on bass, Alan Richardson on drums, Bart Bardsley on vocals and Frank Feeney on lead guitar. On the back of the original photograph it is stamped: John Pickering Photographer, 2 Dundas Street, Saltburn. Telephone 84. Try calling Saltburn 84 these days! Did you notice the sign on the wall at the rear left? "If You Have A Request, Name It!" I'm sure The Stormers had plenty of requests for their most popular songs of the era.
This page is dedicated to the memory of Frank Feeney & Alan Richardson.
This website is not responsible for the content of external internet sites
Copyright © Stan Laundon.com