JOHNNY CASH - THE MAN IN BLACK
Dedicated to the Man in Black, Johnny Cash 1932-2003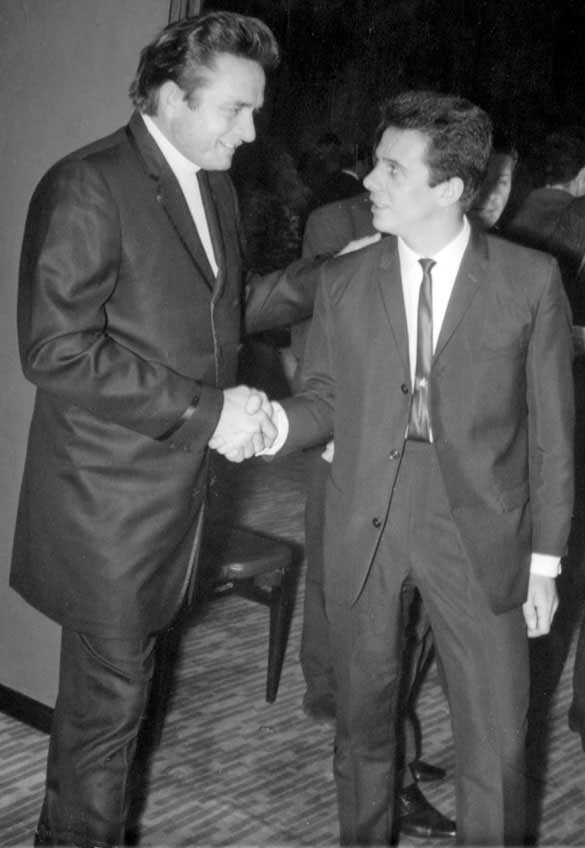 I get to meet Johnny Cash - the Man in Black - London, 1968.
Billy Crallan, June Carter, Johnny Cash and me in London 1968 and, on the right, Johnny leaves the Royal Garden Hotel in Kensington, London, to meet the press for a photographic session in Hyde Park.
Johnny and June inside the Royal Garden Hotel, Kensington, London and, on the right, in Hyde Park for a photograph session for members of the media.
A selection of photographs taken in Hyde Park and inside the Royal Garden Hotel, Kensington, London, in 1968.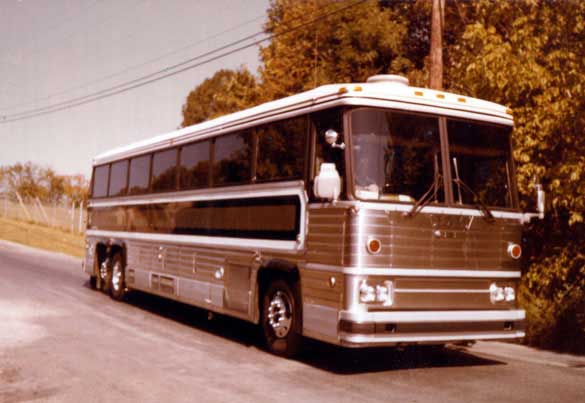 The Johnny Cash Tour Bus taken outside his home in Hendersonville, Tennessee, during the 1970's. Photograph copyright © Stan Laundon.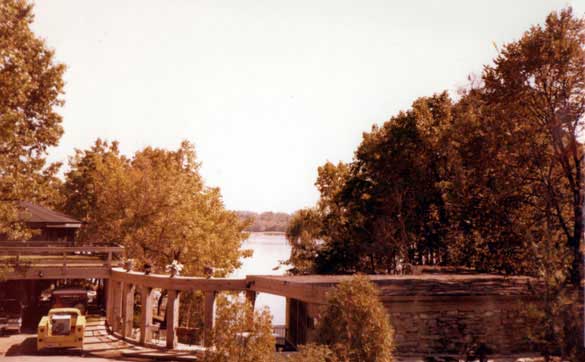 The Johnny Cash Home in Hendersonville, Tennessee. Photograph copyright © Stan Laundon.
Johnny Cash died at the Baptist Hospital in Nashville, Tennessee on Friday, September 12th, 2003 – he was 71. Johnny's wife, June Carter Cash, had died just four months earlier in May at the age of 73 following complications after heart surgery.
It was a great pleasure for me to have known Johnny Cash. As I mentioned earlier, I'd met him many times - in London, Sheffield, and Newcastle and in the United States. He was a kind and gentle person, always willing to spend time with his fans, and recorded several radio interviews with me.
I will never forget meeting him in Nashville, Tennessee, in 1974 when I walked into a room full of journalists, radio and television personnel. Johnny stopped his filming and interviews, looked towards the back of the room, spotted me and said: "Hi, Stan!" He then turned to the gathered pack of journalists and said "A friend of mine from England's just walked in!" I felt ten feet tall.
Photographs on this site are © copyright to their respective owners and are not to be downloaded, or printed, for private use by individuals, organisations or social network sites. By viewing a digital image from this collection, you are agreeing to comply with copyright licensing regulations. These state that you will not copy, publish or distribute the image in any way. Please note, we have made every effort to ensure that copyright is not breached.
All black and white photographs are copyright © Billy Crallan and used on this website with permission. They must not be used, or copied, in any way. Thanks, too, to Amanda Brown for the Johnny Cash boots photograph which is also copyright © and must not be used without prior written permission.
This website is not responsible for the content of external internet sites
Copyright © Stan Laundon.com