JERRY REED
Dedicated to Jerry Reed Hubbard March 20, 1937 - September 1, 2008. Rest in peace Snowman!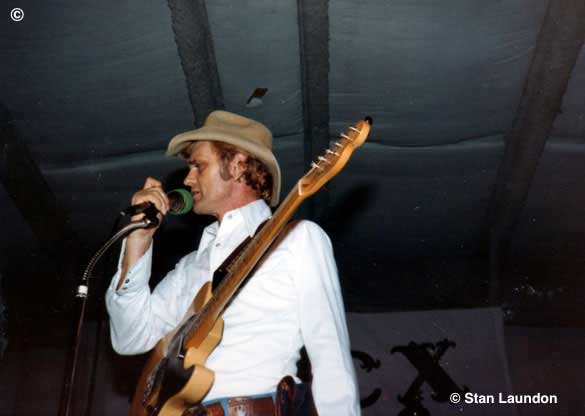 Jerry greets the audience in Douglasville, Georgia, in the United States.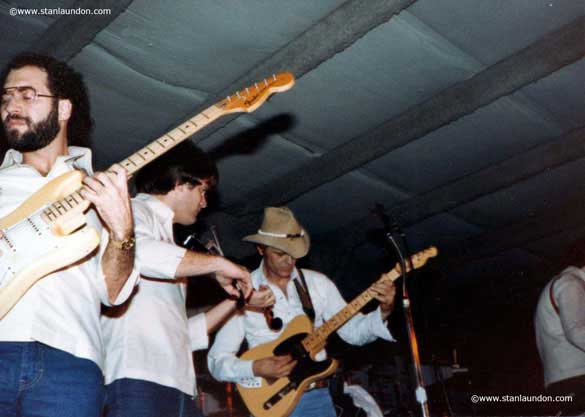 "The Devil Went Down To Georgia"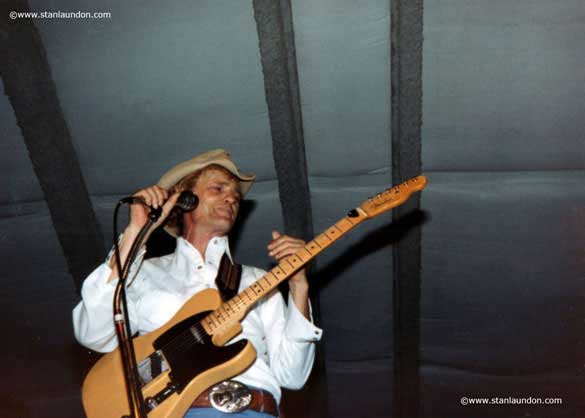 "She's Got The Goldmine"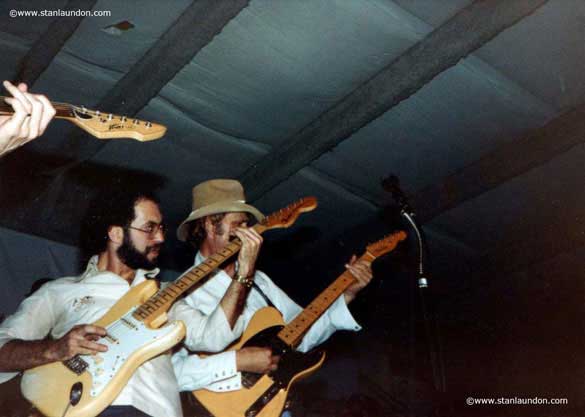 "The Man With The Golden Thumb" featuring some wild guitar pickin'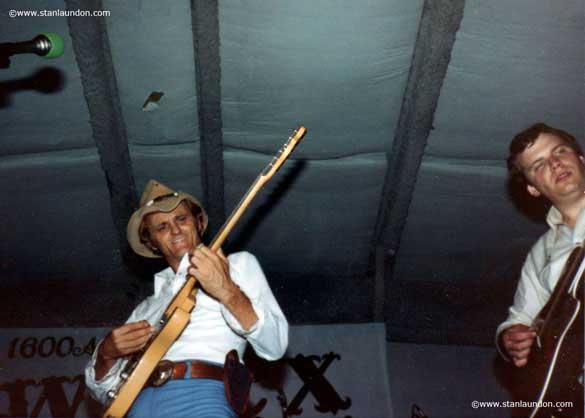 Jerry plays Hank Garland's "Sugarfoot Rag"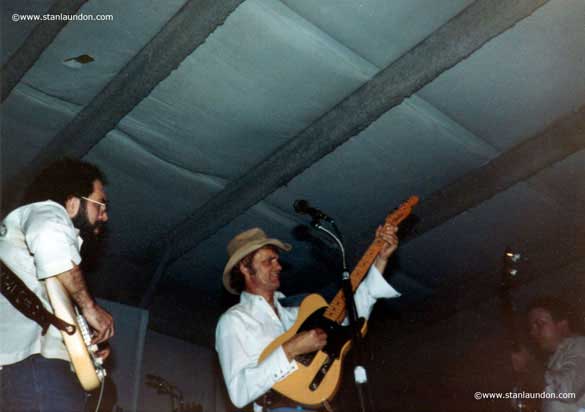 "Amos Moses"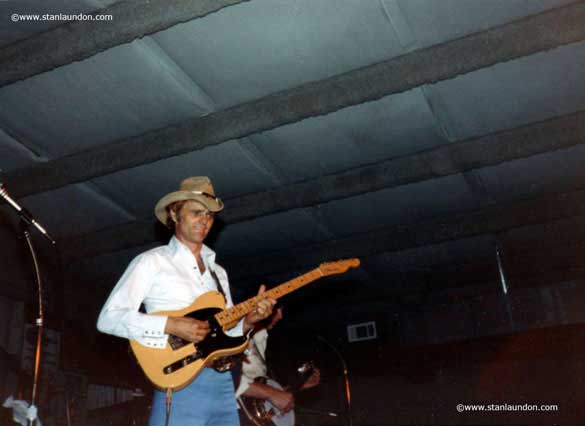 "When You're Hot, You're Hot"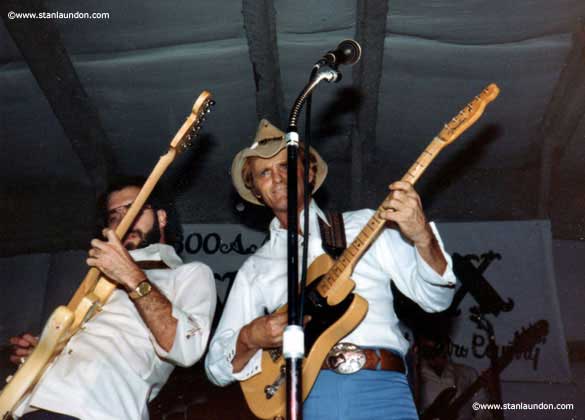 "A Thing Called Love"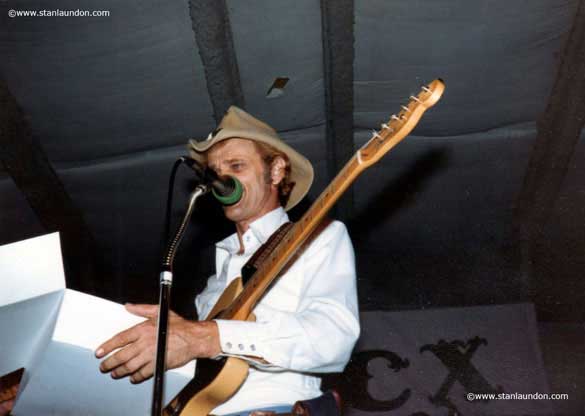 A fan presented Jerry with a cake that said "Welcome Snowman" and had a model Trans-Am car flying across the top! Jerry, of course, played the part of Cledus Snow in the film "Smokey and the Bandit" and had the 'handle' of The Snowman from The Bandit, Burt Reynolds. RIP Burt Reynolds: February 11, 1936 - September 6, 2018.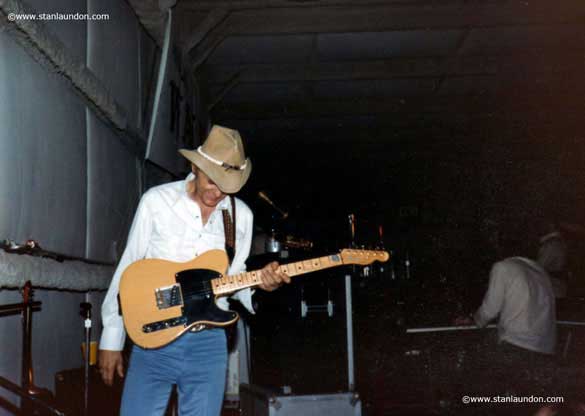 A smiling Jerry at the side of the stage.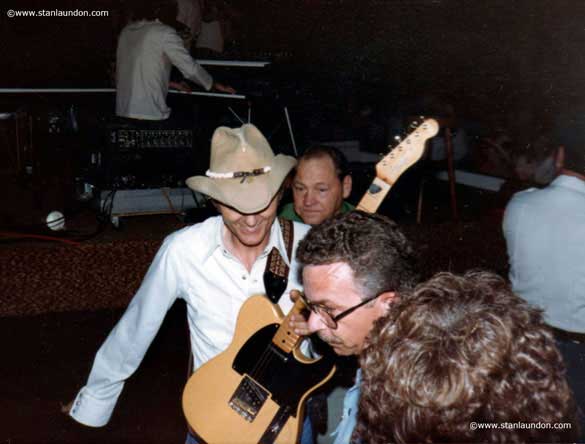 Leaving the stage in Douglasville, Georgia - and I was more than happy to have access to the front of the auditorium and backstage.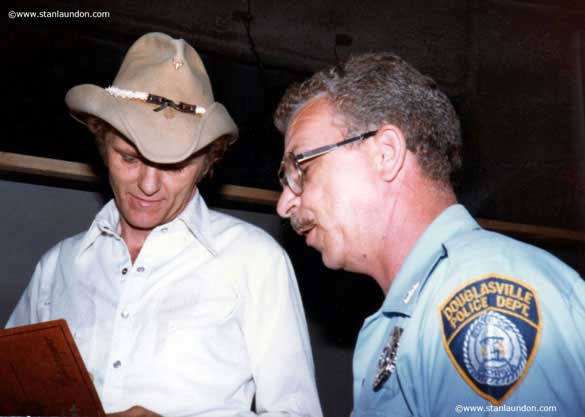 An autograph for an officer from the Douglasville Police Department.

....and my concert ticket - still intact!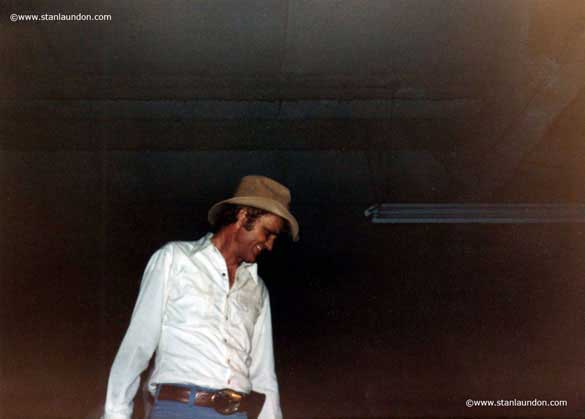 I do appreciate the quality of this photograph is not as good as the others on the main body of the page - but I still thought you might like to see a smiling Jerry Reed on stage.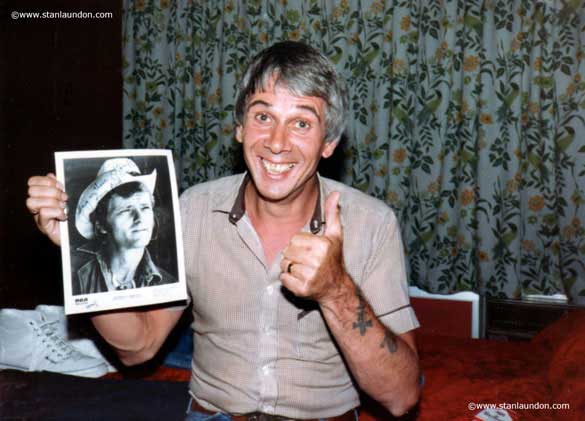 A happy man - with my signed photograph.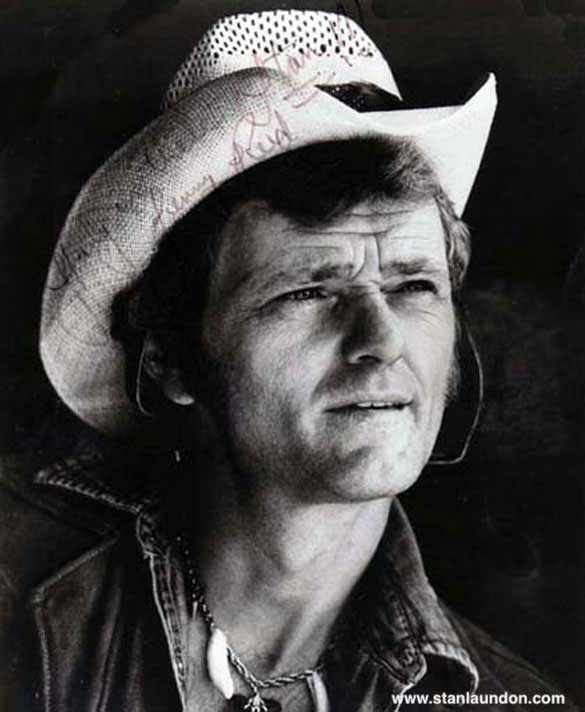 The autograph says "Hang in there, Stan!" - and is proudly hanging in my office!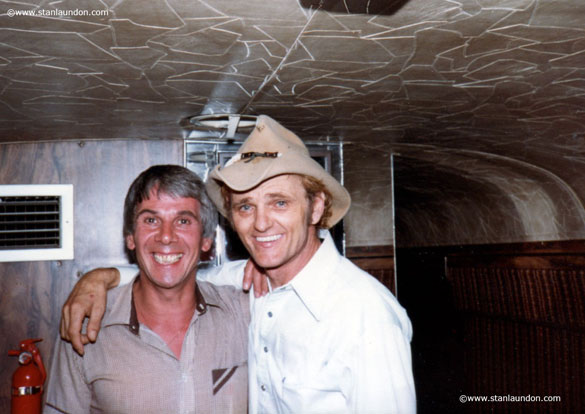 With Jerry on his luxury coach in Douglasville, Georgia - photograph by Frank Rogers.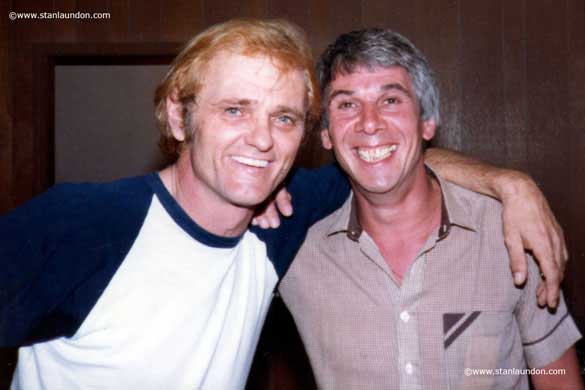 Until 2011, I had never used this photograph on my website. It was very special to me but my friends said I should use it. I hope you enjoy seeing it as much as I did having it taken. It was in Room 11, The Motel, Douglasville, Georgia in September 1982.
Jerry Reed did visit England once. He appeared on a TV show with pop singer Lulu in 1970 and also, at the same time, made an appearance at London's Nashville Rooms with British guitarist Albert Lee.
Polite Notice:
Photographs on this page are © copyright to Stan Laundon and are not to be downloaded, or printed, for private use by individuals, organisations or social network sites. By viewing a digital image from this collection, you are agreeing to comply with copyright licensing regulations.
This website is not responsible for the content of external internet sites.
Copyright © Stan Laundon.com