THOSE WONDERFUL STARS OF COUNTRY MUSIC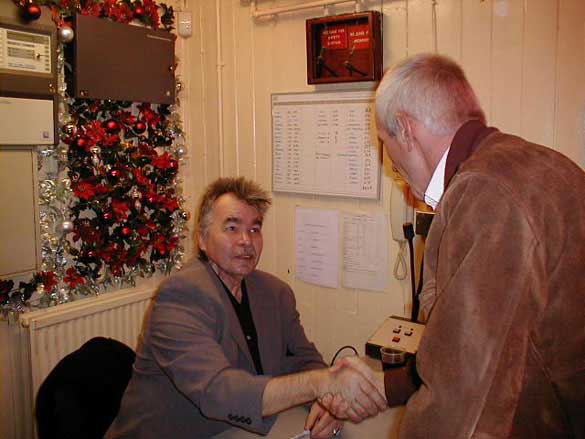 This photograph was taken in December, 2001, at Newcastle Opera House with a man I have admired for many years – John Prine. I flew all the way from Spain, suffering with a real bad cold at the time, just to see him in concert. It was worth every peseta. John was on stage for 140 minutes and spoke to all the people who stayed back to meet him. He chatted freely, posed for photographs and signed autographs. He even said he had read about my pending visit on his web site! Photograph by Gary Smurthwaite.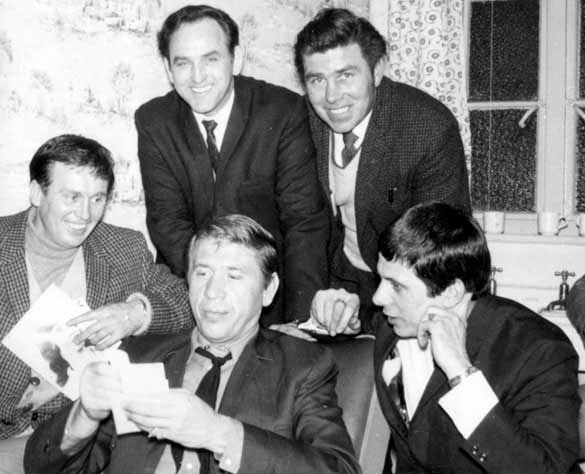 With Buck Owens in Liverpool in 1966. Buck is reading a copy of the English country music magazine "Opry" which later changed its name to "Country Music People." Notice Loretta Lynn on the back cover! I am on the extreme right but I have no idea who the other gentleman are, do you?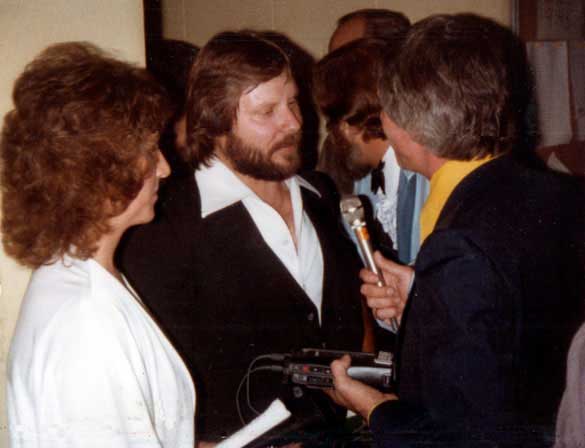 Moe Bandy discusses his song "It's A Cheatin' Situation."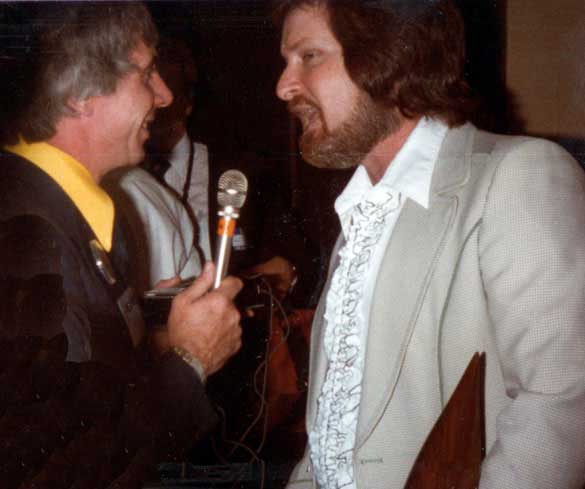 Joe Stampley is very happy with his award.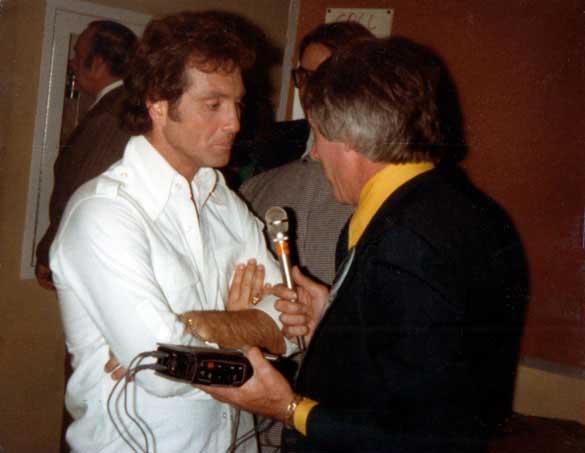 Larry Gatlin said he had not spoken to many English radio people. Moe Bandy, Joe Stampley and Larry Gatlin were photographed backstage at the Grand Ole Opry in Nashville, Tennessee, October 1980. This was the year that Moe Bandy and Joe Stampley were voted "Vocal Duo of the Year" by the Country Music Association.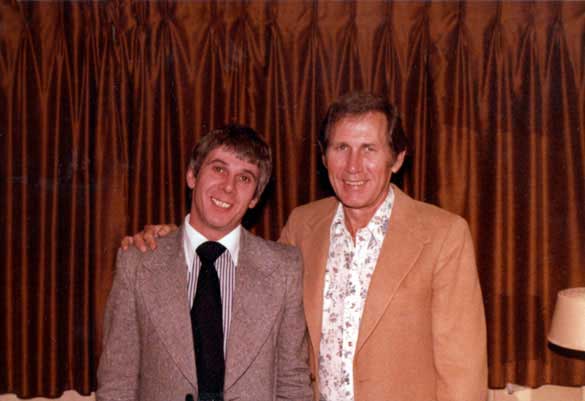 With the guitar chief, Chet Atkins, in Middlesbrough, England. Photograph by Tommy Loftus.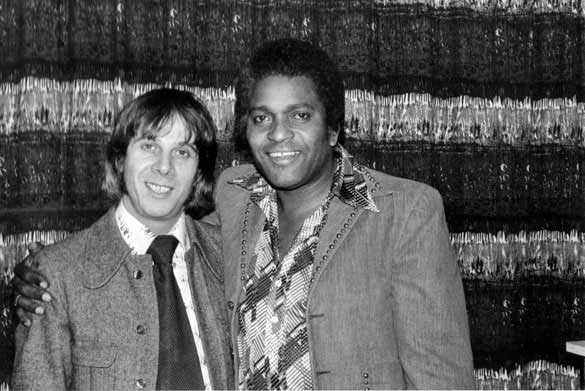 With country music star Charley Pride. This was taken at the BBC Radio 2 "Country Club" Studios in London. Photograph by Tommy Loftus.
More good memories of my visit to Nashville, Tennessee in 1974 with Ed Bruce, Patsy Bruce and agent Gus Barba at the Biltmore Hotel on Franklin Road. Photograph by Shay Brogan.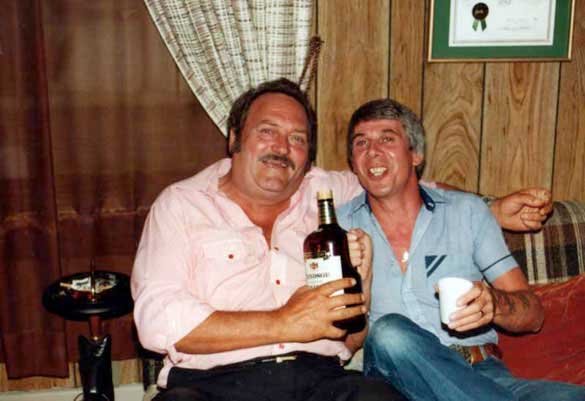 Celebrations for the late Carmol Taylor at a birthday bash at his Music Row office in Nashville, Tennessee in September, 1982. Photograph by Jay Diamond.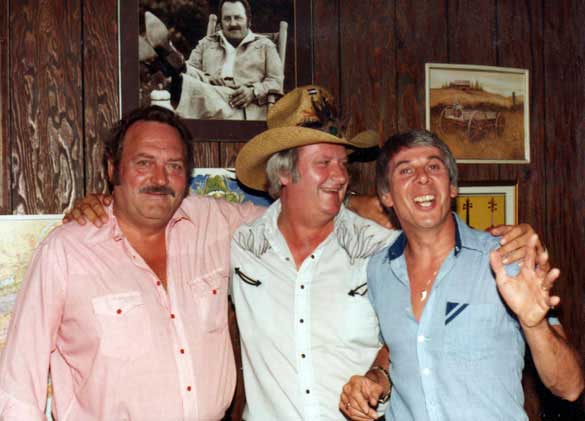 Carmol, Sonny Wright and me in a party mood after a few drinks - well, certainly Carmol and and I were! Photograph by Jay Diamond.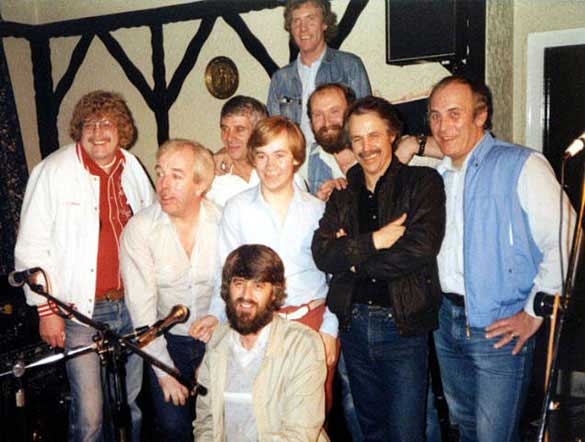 This photograph was taken at the Acklam Hotel, Newport Road, in Middlesbrough. It shows Tony Jackson of the Shotgun Duo, Eric White, Stan Laundon, the other band member of the Shotgun Duo - but we don't know his name - Sye Maddison, Steve Young and Art Marshall. Bob Allison is at the very top of the photograph and Peter John Bergg, ex-Radio Tees country disc jockey, is at the bottom.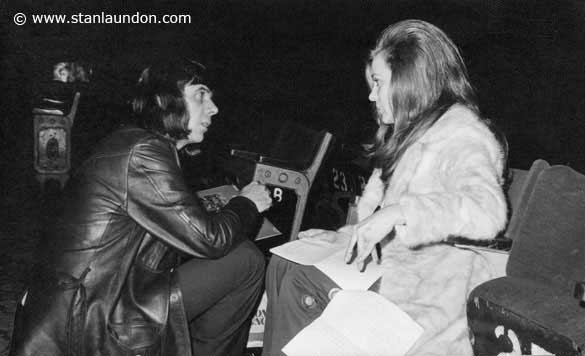 Relaxing with Connie Smith in Glasgow, Scotland, in 1973 on the Faron Young Tour. I believe that Connie has one of the greatest female voices in country music.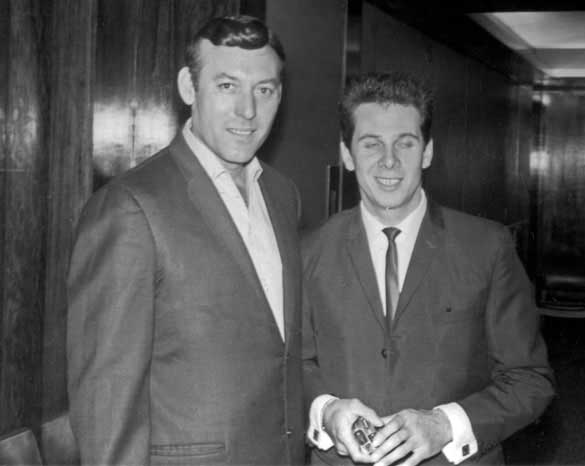 With Carl Perkins when we were both a bit younger. This was taken at the Royal Garden Hotel, Kensington, in London, 1968, when Carl toured with Johnny Cash and June Carter. Photograph © Billy Crallan.
American country music singer, and member of the Grand Ole Opry, George Hamilton IV at the BBC Tees studios in Middlesbrough, England, on September 10th, 2007.
Polite Notice:
Photographs on this site are © copyright to their respective owners and are not to be downloaded, or printed, for private use by individuals, organisations or social network sites. By viewing a digital image from this collection, you are agreeing to comply with copyright licensing regulations. These state that you will not copy, publish or distribute the image in any way. Please note, we have made every effort to ensure that copyright is not breached.
This website is not responsible for the content of external internet sites.