THE COUNTRY GENTLEMEN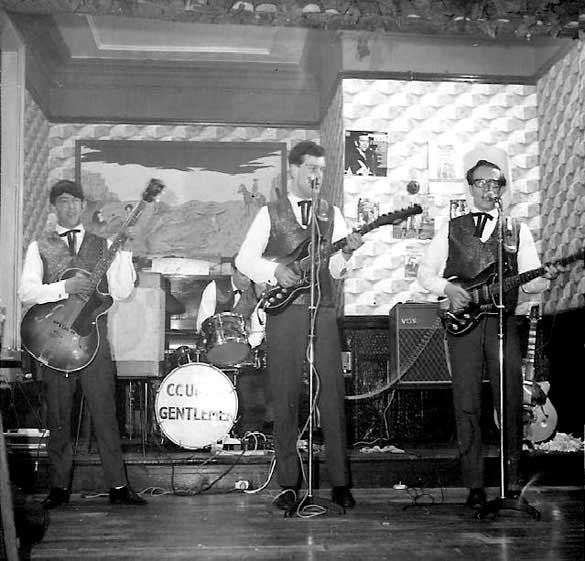 The Country Gentlemen playing at the old Ponderosa country music club which was held in the Palace Hotel, in Mainsforth Terrace, in Hartlepool, with Ken Nicholson on Hofner bass, Cliffy Brookes on drums, Mike Watson on vocals playing a Burns Short Scale Jazz, Alan Plant on vocals with a Burns Split Sonic.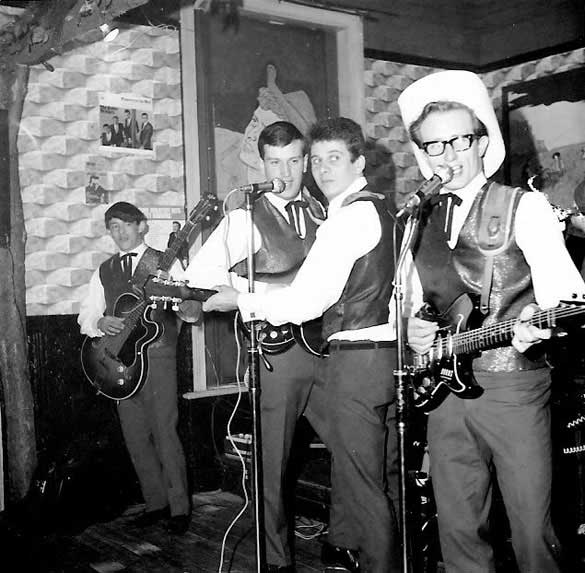 Another photograph from the Ponderosa in Hartlepool with Ken Nicholson, Mike Watson, Stan Laundon and Alan Plant.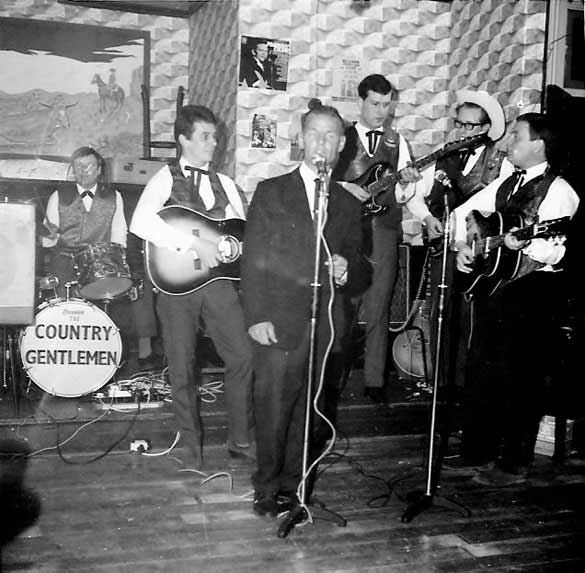 This shows the Country Gentlemen and guests - Cliffy Brookes, Stan Laundon, Mike Watson, Alan Plant and Billy Crallan. We are not sure who the singer is at the front.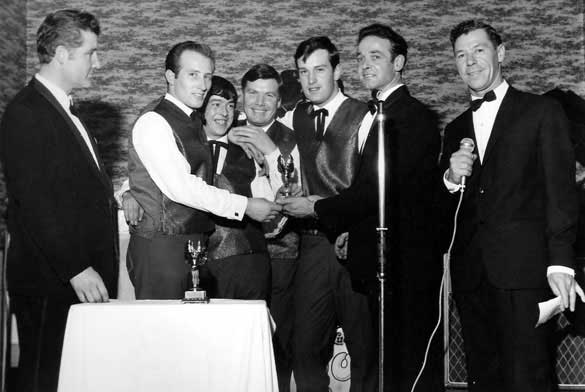 The Country Gentlemen winning a CIU (Clubs Institute Union) Clubland Oscar Award in November 1969 having been voted by club committees as one of the top 12 UK acts during that year. No mean feat when you think of the thriving club scene in those days. The presentation took place at the Ayresome Quoit and Rifle Club, Pallister Park, Middlesbrough. The club had opened in 1966 and the Sunday afternoon concerts featured amongst others, Peters and Lee, Johnny Hammond and Bobby Thompson. The club chairman, Mr Bill Morley, is on the extreme right holding the microphone.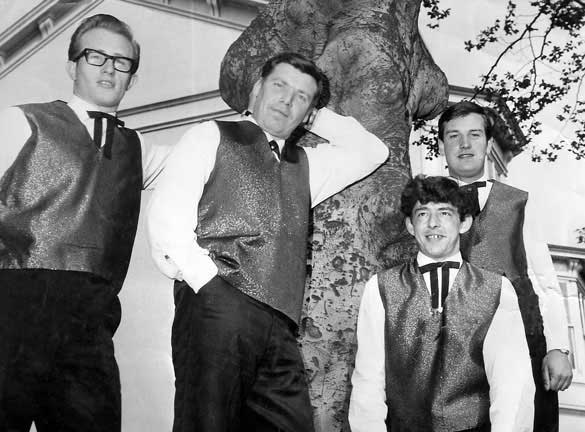 This picture was taken by Hartlepool Mail for an article written about the band, which appeared sometime in 1965. It shows Alan Plant, Cliffy Brookes, Ken Nicholson and Mike Watson.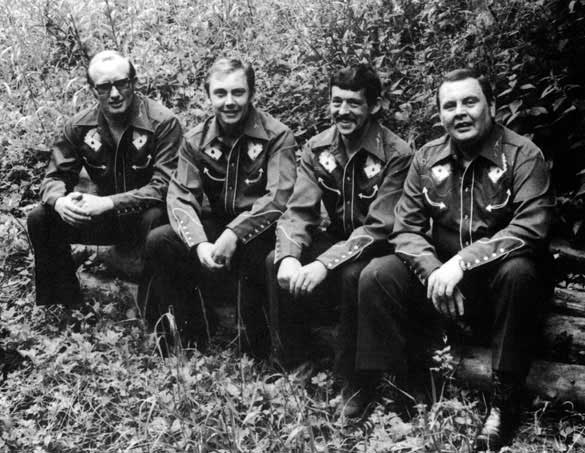 The Country Gentlemen, taken sometime in the 1980's at Heselden, near Hartlepool, with Alan Plant on rhythm guitar, Joe Powell on drums, Ken Nicholson on bass and Billy Crallan on lead guitar.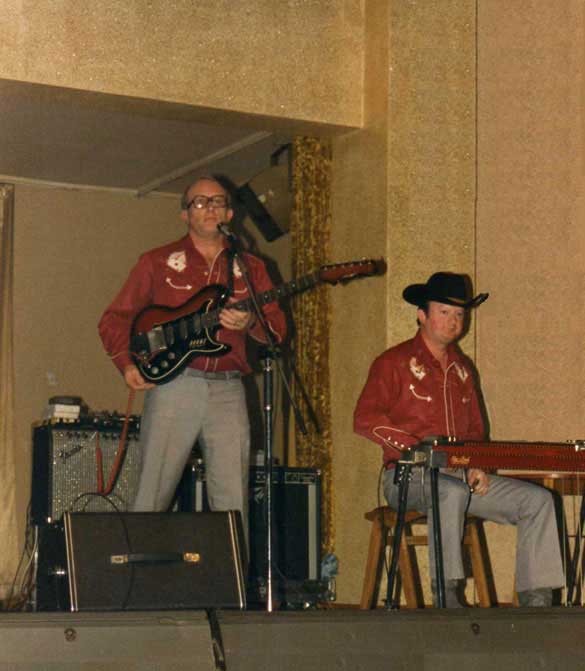 Alan Plant on vocals and lead guitar with Michael Gallagher on pedal steel guitar.
The Country Gentlemen band members are trying to track down a video of the group that was filmed by the BBC at a country music festival - perhaps Morecambe. The video was sold at certain venues the band played at but do not have a copy themselves. Can you help at all? If you can please send email to Stan Laundon and details will be forwarded.
Thanks to Billy Crallan, Mike Watson, Colin Burns & Joanne Parry for their contributions to this page and sharing their collection of photographs.
This page is dedicated to the memory of Cliffy Brookes, Michael Gallagher, Ken Nicholson & Alan Plant.
This website is not responsible for the content of external internet sites
Copyright © Stan Laundon.com