HAFT'A DARKKS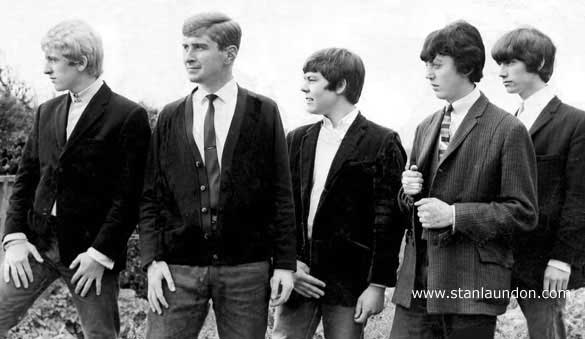 The Haft'a Darkks, a band from Hartlepool, entertained local audiences during the mid 1960's. They were a strong influence on most of the local bands who carried the musical torch into the 70's and beyond. The photograph above, taken in 1965, shows bass player Tony Wood; lead guitarist Brian Wheatley; drummer Brian Weegram; rhythm guitarist, Alan Plaice and vocalist Peter Rutter.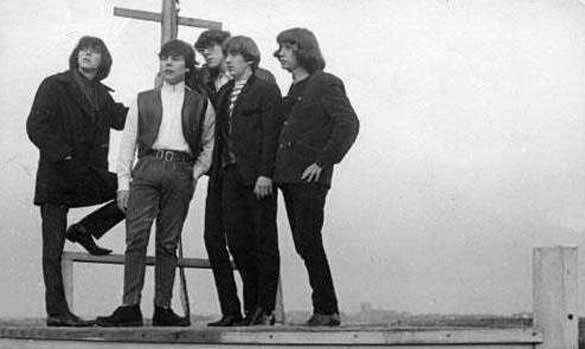 This photograph of the Haft'a Darkks shows Alan Plaice, Brian Weegram, Bill Collier, Tony "Woodie" Wood and Pete Rutter.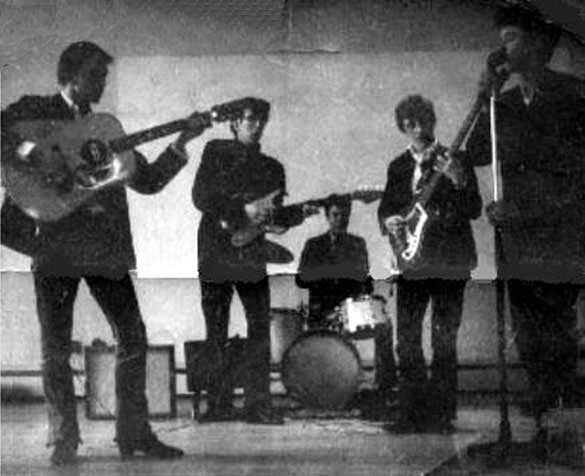 Brian Weegram managed to salvage this rare photograph of the Haft'a Darkks showing Peter Maunder, Bill Collier, Brian Weegram, Tony Wood and Alan Plaice.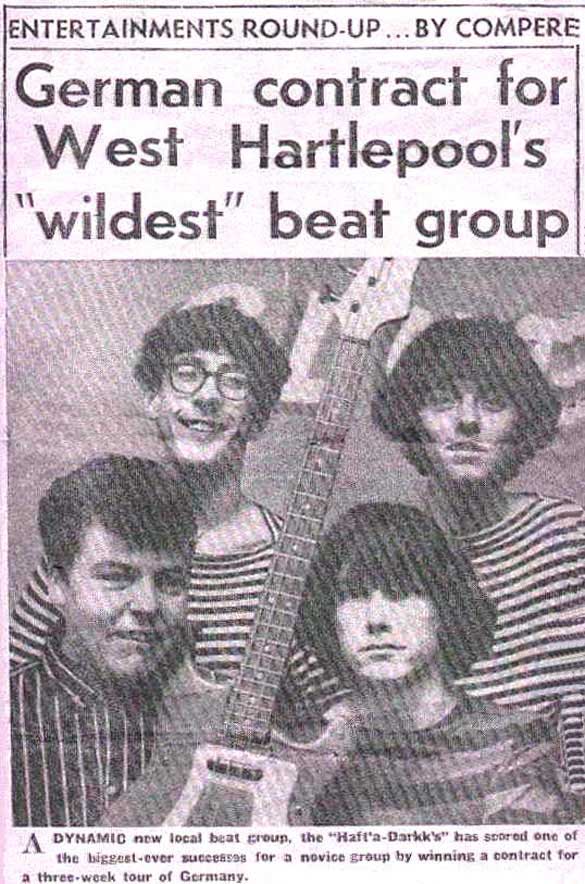 Hartlepool Mail reports on the local band the Haft'a Darkks scoring success in Germany during the 1960's.
The Haft'a Darkks, along with The Evergreens, appeared at the Kirklevington Country Club for the AEI Apprentice Association in 1966 and, on the right, the Haft'a Darkks business card.
This page is dedicated to the memory of Tony Wood, Brian Wheatley, Bill Collier and Brian Weegram.
This website is not responsible for the content of external internet sites
Copyright © Stan Laundon.com