THE ESCORTS

The Escorts taken at The Kingfisher, in Dormanstown and shows Mally Hay, John Thomas and Tom Joyce. Peter Dowson is the face in the background.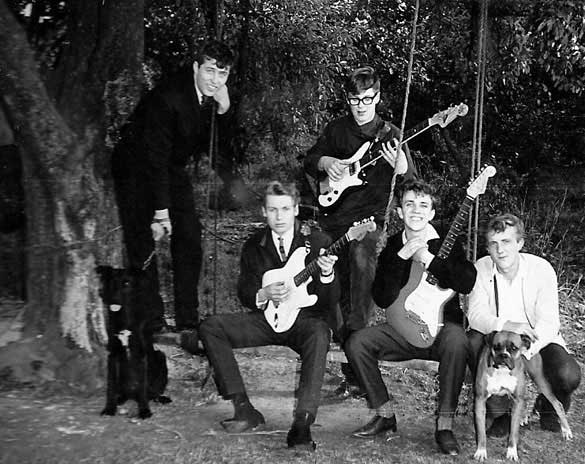 Mally Hay, Tom Joyce, John Blench, Ron Taylor and Brian Whitwick. The photograph was taken by Dave Skelton in his back garden along with his two dogs.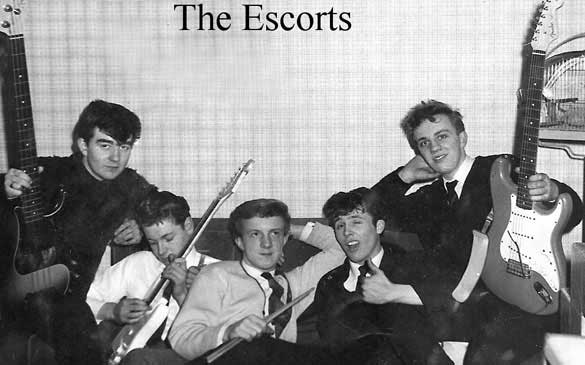 A publicity photograph of the band with John Thomas, Tom Joyce, Brian Whitwick, Mally and Ron Taylor. It was taken by Billy Hygate in Ron Taylor's back room which was used for rehearsing.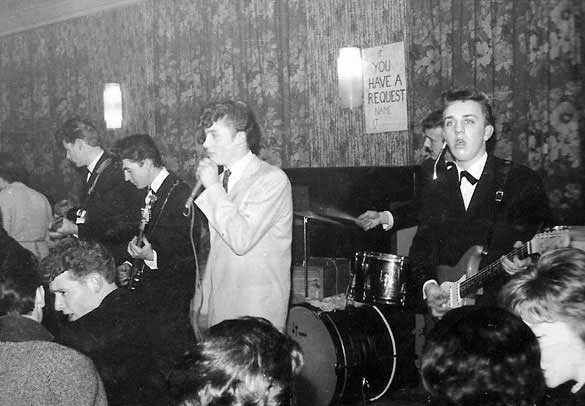 "If You Have A Request - Name It" says the poster on the wall. This was at the Magnet Hotel in Grangetown in 1962 - and shows Tom, John, Mally, Brian (almost hidden) and Ron.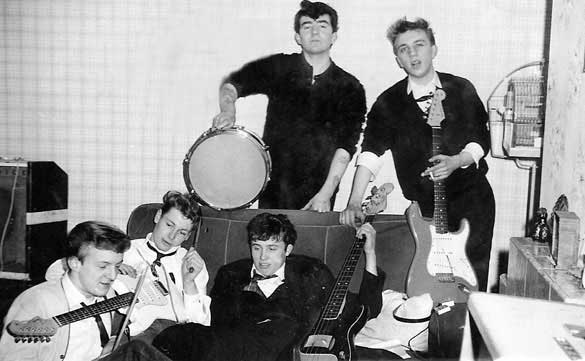 Rehearsing in Ron's back parlour. The photograph was taken by Billy Hygate who was then getting guitar lessons off Ron Taylor at the time. At the back is John and Ron and seated is Brian, Tom and Mally.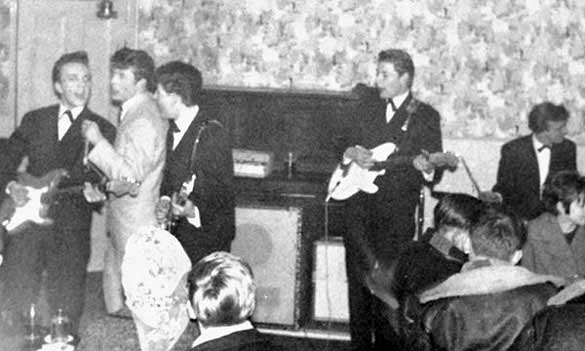 At the Zetland Hotel, in Redcar, with Ron Taylor, Mally, John Thomas, Tom Joyce and Brian Whitwick.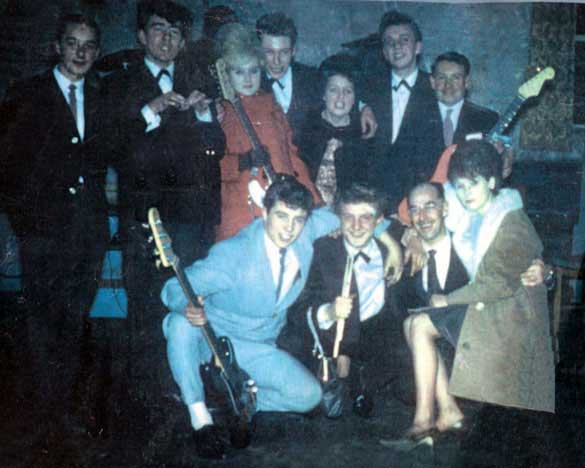 The Escorts with family and friends. On the top row is Kelvin Dennis, John Thomas, Sylvia Joyce, Tom Joyce, Mrs Dennis, Ron Taylor and Bill Hicks. On the bottom is Mally Hay - later to become the solo singer Mark Aynsley - Brian Whitwick and bandleader Billy Dennis. The girl sat on Billy's knee is called Sheila. The photograph was taken at Smith's Dock Social Club in Normanby, Middlesbrough.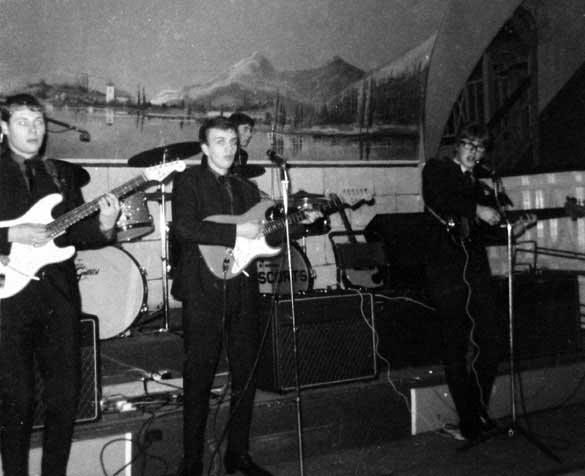 The Escorts with Tom Joyce on rhythm guitar, Ron Taylor on lead, Keith Murray - almost hidden - on drums with John Blench on bass. The photograph was taken some time around 1963, on stage at the Maison de Dance, in Stockton just after Mally Hay and Brian Whitwick left the group.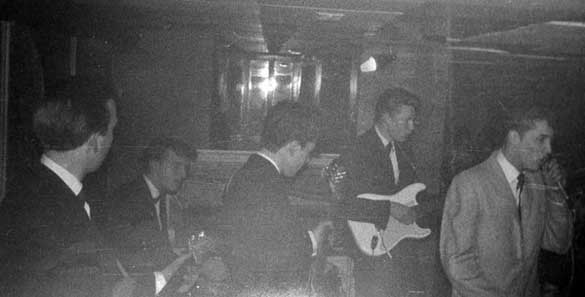 The quality of the above photograph is far from perfect but we thought we'd include it here just the same. It came from the collection of John McCoy and was taken at The Outlook in Middlesbrough. It shows, left to right, Ron Taylor, Brian Whitwick, John Thomas, Tom Joyce and Mark Aynsley who was known as Mally Hay then.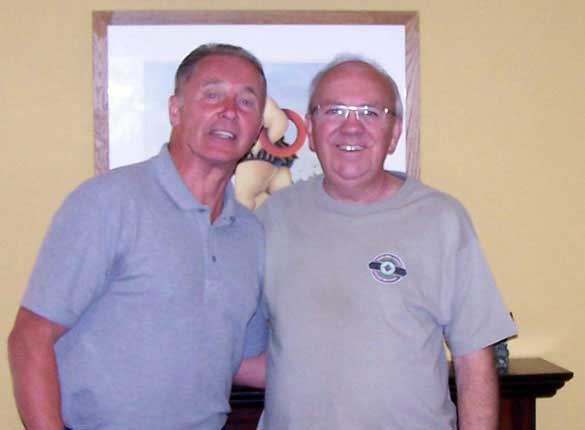 Two old lads of pop - Mally Hay and Ron Taylor - met up again during mid April 2011 and reminisced about the 45 years when they last worked together in the Bill Sowerby Band at Middlesbrough Astoria.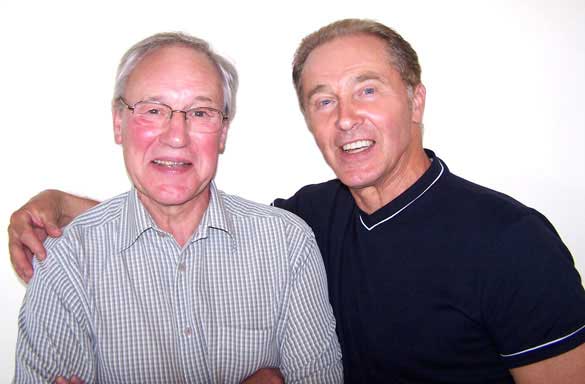 Eric Barker, the first bass player with The Escorts, with Mally Hay meet again for the first time in 48 years in July, 2011.
Mark Aynsley is regularly posting on Twitter and Instagram and should any one wish to follow him his tags are: Twitter: @AynsleyHay  Instagram: Mark Aynsley Hay


Also do check out his YouTube channel with a varied selection of music on there.

More historical facts about The Escorts from Paul French:
Norrie Roy didn't stay too long in the band - the paint on the van was probably still wet - and he returned to The Skyliners to be replaced by Tony Sidgwick. Mick moved to Birmingham and we brought in Eric 'Jez' Barker on bass. When Jez left to get married John Thomas joined. He and I had a small business cleaning windows by day then playing rock'n'roll at night. Good fun with some money too. Harry left for The Delmonts and Brian Whitwick came in on drums.

Tony Sidgwick left and Mally Hay (later Mark Aynsley) came in on vocals. I think we may have played together for longer than he remembers and, when I left in 1962, I was replaced by Tom Joyce. I went to Manchester (not London) and in the first few months saw The Hollies, The Beatles ("Love Me Do" had just been released) and many of the Merseybeat groups before they became famous. They played in a very different, harder style than the 'singer/3 guitar' lineup popular on Teesside at the time but the key differences were their harmony vocals.

Polite Notice:
Photographs on this site are © copyright to their respective owners and are not to be downloaded, or printed, for private use by individuals, organisations or social network sites. By viewing a digital image from this collection, you are agreeing to comply with copyright licensing regulations. These state that you will not copy, publish or distribute the images in any way. Please note we have made every effort to ensure that copyright is not breached.
Copyright © Stan Laundon.com