THE REAL MCCOY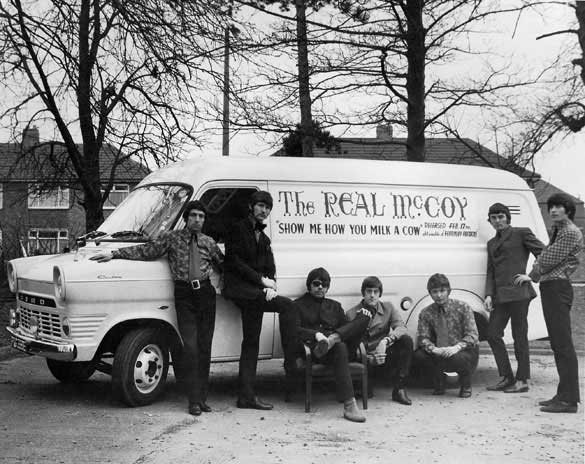 The Real McCoy signed a record contract with Fontana Records in 1967 and their single "Show Me How You Milk A Cow" was released. Promoting their record with their Ford Transit is Tony Ayres, Ottie McLoughlin, John McCoy, Alan Fearnley, Ken Thwaites, Ray Dales and Terry Sidgwick.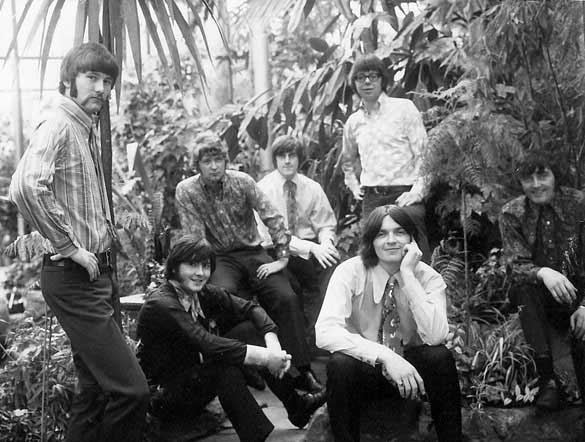 A portrait by the Fearnley Photographic Studios in Middlesbrough with Ottie McLoughlin, Ron Aspery, Ken Thwaites, Alan Fearnley, John McCoy, Terry Sidgwick and Ray Dales.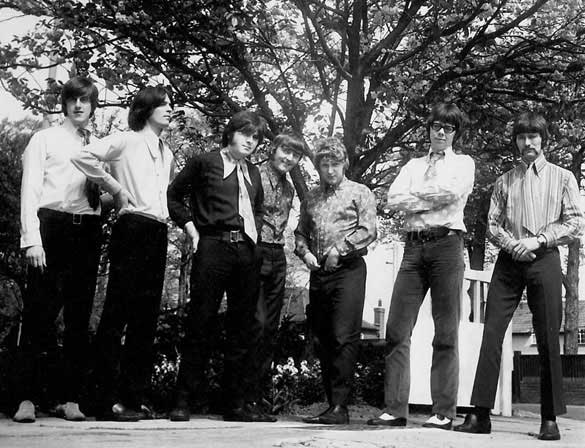 Dedicated followers of fashion - Alan, Terry, Ron, Ray, Ken, John and Ottie in 1967.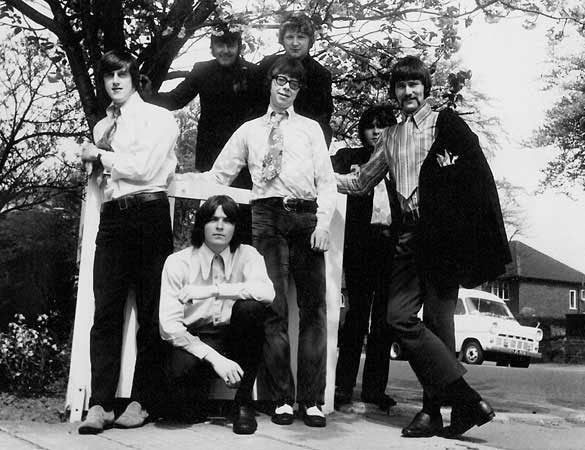 Also from 1967, their Ford Transit takes a back seat. Left to right on this are Alan, Ray, John, Ken, Ron, Ottie with Terry kneeling at the front.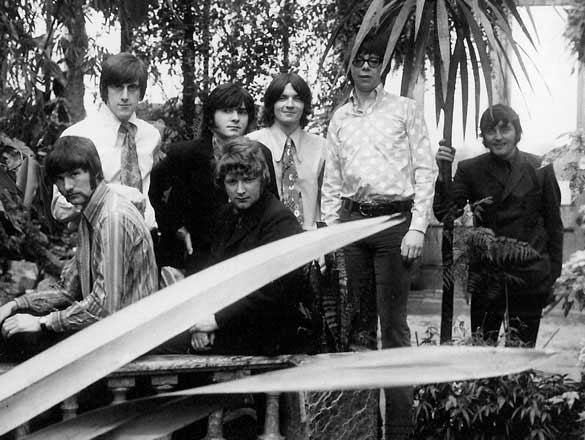 In the park - Ottie, Alan, Ron, Ken, Terry, John and Ray.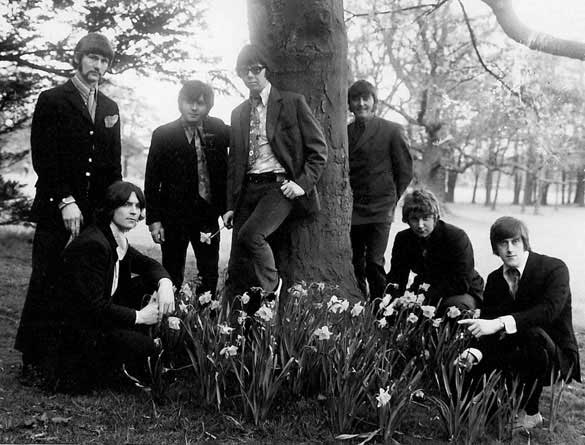 Another publicity photograph - this time from the 1967/8 period - and showing Ottie, Terry, Ron, John, Ray, Ken and Alan in Stewart Park, Middlesbrough.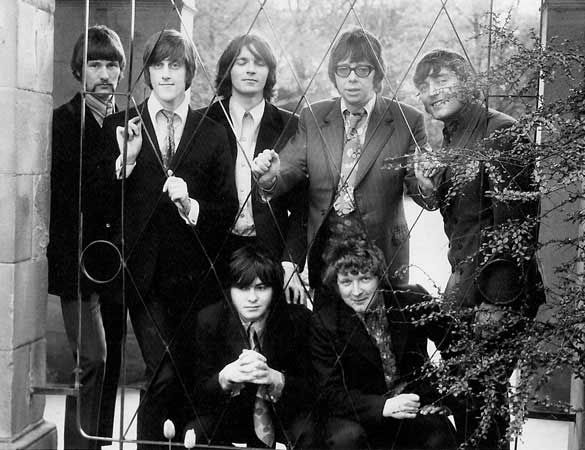 Ottie, Alan, Terry, John and Ray at the back with Ron and Ken kneeling.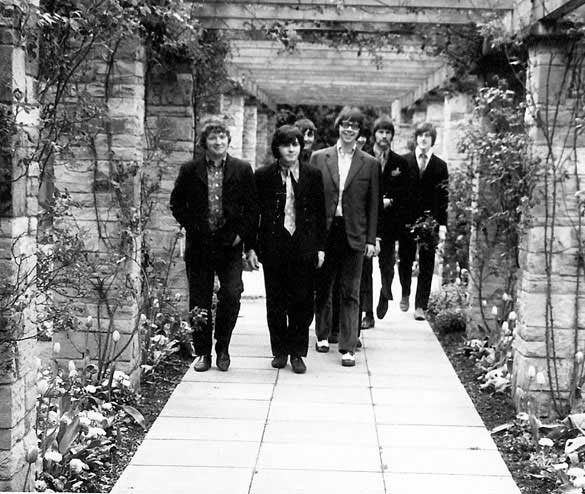 Ken Thwaites, Ron Aspery, Ray Dales, John McCoy, Ottie McLoughlin and Alan Fearnley.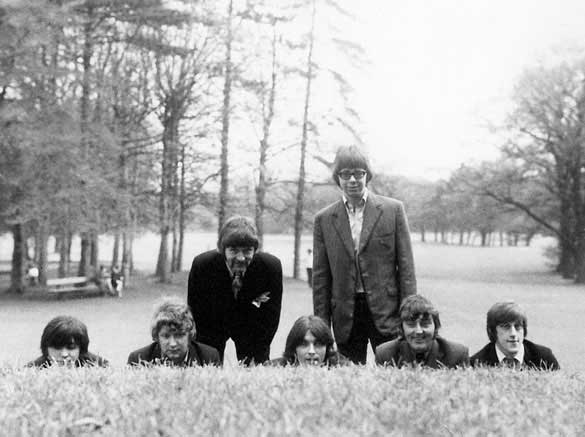 Having fun in the park - Ron, Ken, Ottie, Terry, John, Ray and Alan.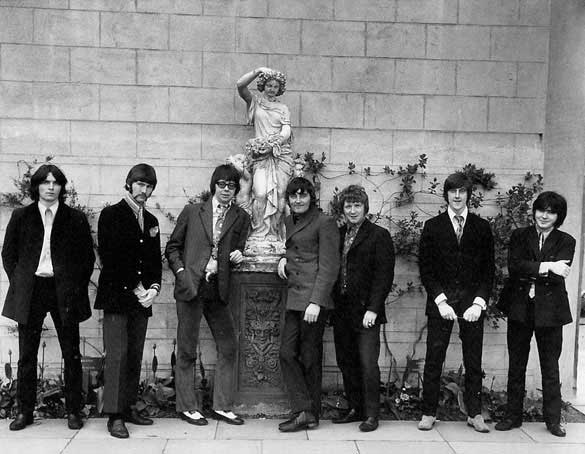 Terry, Ottie, John, Ray, Ken, Alan and Ron - a great setting.
Ron, Ken, Terry, John, Ray, Alan and Ottie in the park.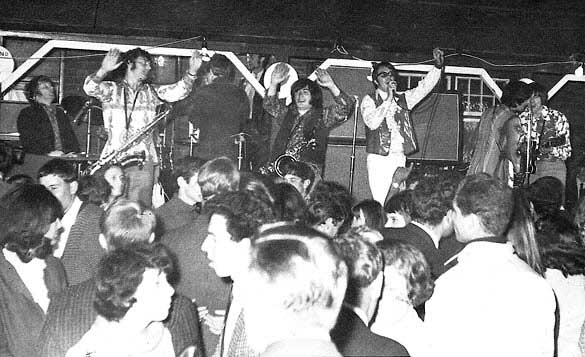 A very live performance with an equally enthusiastic audience - left to right are Ken Thwaites, Ray Dales, Ron Aspery, John McCoy, Terry Sidgwick and Alan Fearnley.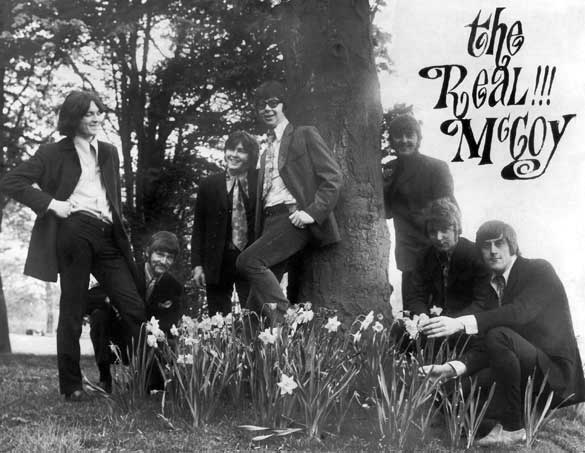 A publicity card of The Real McCoy taken in Stewart Park with Terry Sidgwick, Ottie McLoughlin, Ron Asprey, John McCoy, Ray Dales, Ken Thwaites and Alan Fearnley.
A potted history of The Real McCoy by Alan Fearnley:
After changing their name from John McCoy's Crawdaddies, The Real McCoy released their only record in 1967, "Show Me How" on Fontana Records. Although a popular stage number, not the band's ideal choice. Famous jazz sax player, Ron Aspery, joined the band at this time in place of Tony Ayres and they continued with local residencies and touring round the country in their distinctive yellow Transit bus. Over the years, the band played alongside just about every big name in rock music. From The Animals to Zoot Money, The Rolling Stones, The Who, Jimi Hendrix etc... Paul McCartney once asked the band to play a number again which he had particularly liked, featuring Ron and Ray on flutes.  1968 saw musical differences causing the band to split. John McCoy and Terry Sidgwick forming Tramline with Mick Moody & Terry Popple, while Alan Fearnley, Ron Aspery and Ray Dales formed Rivers Invitation with Alan Ludley, Peter 'Tubby' Ayton and Merv Jones.
Thanks to Alan Fearnley, John McCoy, Tom Ludley and Ottie McLoughlin for sharing their photographs and memories on this page. Photographs © Fearnley Studios, Middlesbrough.
This page is dedicated to the memory of Ron Aspery & Tony Ayres
This website is not responsible for the content of external internet sites
Copyright © Stan Laundon.com