THE GREAT TOMPALL
FORGOTTEN COUNTRY MUSIC OUTLAW


All country music fans must surely be interested in a new book just published called "The Great Tompall : Forgotten Country Music Outlaw" by Kevin L. Glaser which is the official biography of Tompall Glaser.
Although published in the United States by Right Side Creations, it is readily available in the UK through various websites including Amazon and, from October 2014, is also available in paperback. The latest news is that The Great Tompall: Forgotten Country Music Outlaw is now available as an eBook for all formats, Kindle, Nook, etc. For more information please go to Right Side Creations to read more about this.
The Great Tompall: Forgotten Country Music Outlaw provides an in-depth look at the life of one of country music's least recognised - but most iconic and influential performers and business owners. Given unprecedented access to Tompall, this book tells his story through his own words and through the words of those who knew him best as the result of many lengthy interviews. In addition to providing never-before known information about Tompall, this book provides historical information about Nashville and gives a glimpse of what country music was like during the 1960s up to the 1990s. If you are a "classic" or an "outlaw" country music fan you will not want to miss out on this highly acclaimed gem.
How nice it is, too, to have this website mentioned within the book and my own memories of seeing Tompall and The Glaser Brothers at the International Festival of Country Music at Wembley during April, 1973. I make a reference to the brilliant medley they did on stage that night. It was something I will never ever forget and ranks up there in my all time favourite performances. Tompall and The Glaser Brothers are one of my all-time favourite country music acts and certainly deserved more recognition than they got.
This is a brilliant book - full of fascinating facts - and is a must for all lovers of, not only Tompall Glaser, but for country music fans everywhere.
Why not tune into Paul Hazell's World of Country on Uckfield FM and listen to Kevin Glaser, the book's author. Paul recently spoke with Kevin about Tompall's work. You can also keep up to date with all the latest news on the book by visiting the news page of Right Side Creations, Kevin Glaser's own business website.
Tompall and The Glaser Brothers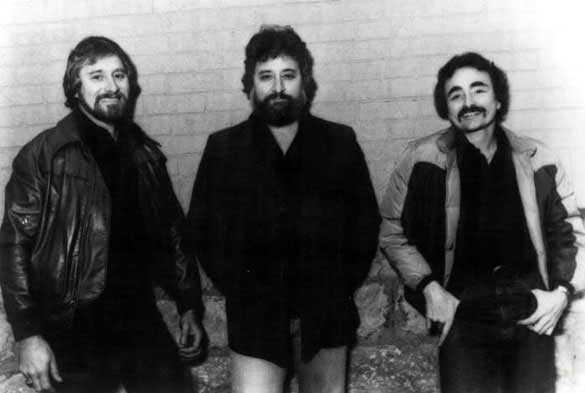 Can we also bring to your attention that a petition has been started to encourage the Country Music Association in America to elect The Glaser Brothers into the Country Music Hall of Fame.
The petition can be signed on the Care 2 Petitions website and reasoning for electing the Glasers to the Hall of Fame can be found in the document posted at Right Side Creations who say that they would appreciate you taking a minute to sign the petition asking that The Glaser Brothers be included among country music's elite in the Hall of Fame. Then, please take another minute to help us "spread the word" by asking others to sign the petition.
This website is not responsible for the content of external internet sites

Copyright © Stan Laundon.com